2020 was the most difficult year for organizing academic events and conferences. Travel restrictions and pandemic precautions affected a lot the mode of organizing international academic meetings all round the world.
Considering all the circumstances PATME 2020 was decided to be held online.
Despite all the difficulties the organising committee of PATME did their best to make the conference take place.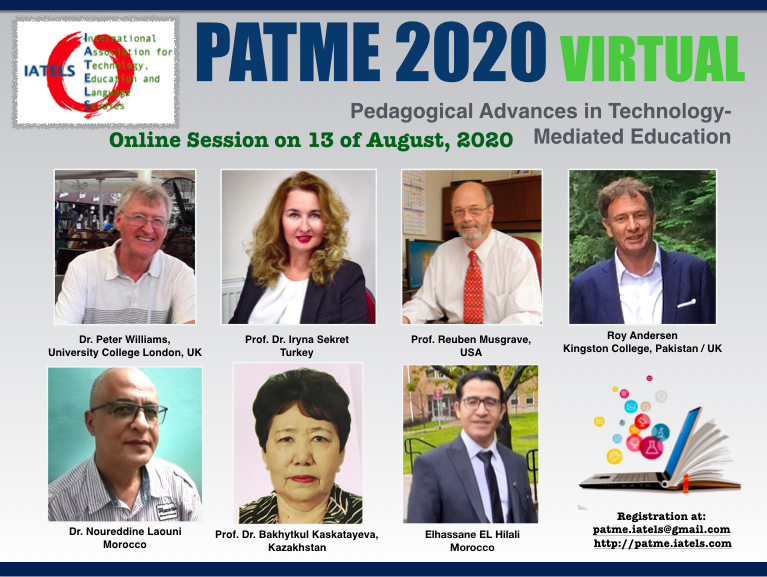 During the virtual sessions of PATME 2020 the presenters from Kazakhstan, Turkey, Morocco, USA, UK and Pakistan discussed the problems of transferring education from the traditional mode to the online environment, experienced all round the world.
The presenters also shared scenarios applied in their countries and educational establishments to solve the problems of establishing and improving online education.
The conference organisers received many high appreciations from all the participants.